RELAUNCH IN MERSEYSIDE & WIRRAL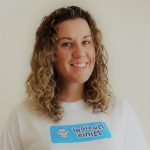 We are delighted to inform you that Musical Minis classes have recommenced in the Merseyside and Wirral area.
Emma Carpenter has been appointed to operate within the Merseyside and Wirral area. It is her intention to continue sessions in some of the same areas used previously and also to expand into new areas.
Emma has been teaching music in schools in Liverpool. She is excited about providing this opportunity, especially as Musical Minis had been operating successfully in the Merseyside area for 15 years and has had a thousand members plus many more children who have attended sessions in Children's Centres.
Emma has undergone an intensive training programme and we are sure that this, together with her natural enthusiasm, will ensure that the children thoroughly enjoy the sessions and gain much out of them.
Classes are as follows:
Higher Bebington – Mondays at 1:15pm
Bromborough – Tuesdays at 11am
Lark Lane – Wednesdays at 1:30pm
Wavertree – Thursdays at 9:30am
Ditton – Thursdays at 1:30pm
Eastham – Fridays at 9:30am
If you would like to return to Musical Minis please contact Emma by phoning 07791 047615 or by emailing Emma Alternatively, you can book into a class online.