HAPPY 10TH BIRTHDAY BUCKS AND SOUTH NORTHANTS
The start of this term is the 10th anniversary of the launch of our Musical Minis Bucks and South Northants franchise.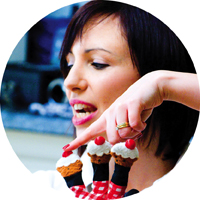 Amanda Perkins, who is the local franchisee for Musical Minis, said, "I am delighted that so many children have passed through Musical Minis in this area. I am really pleased that parents have chosen to give their child's early development such a boost by coming along to our classes."
Amanda has owned the franchise since 2010, when she bought it from the existing franchisee, whose circumstances had changed. Amanda was a Mum attending the class when she heard of the business opportunity and decided that this would be an ideal job for her. Since Amanda took over the franchise she has built up the number of classes run each week, she won the EWIF (Encouraging Women Into Franchising) Young Franchisee of the Year Award 2010 and has given birth to twin girls.
As Musical Minis franchisor I am delighted to have Amanda as part of our franchise network. She has a great business ethic and is keen to follow the Musical Minis programme to enable the children attending to benefit from the programme. I am certain that the Bucks and South Northants will grow from strength to strength under her guidance.
Musical Minis Bucks and South Northants has had over 1.000 children attending since it started in September 2003. This is in addition to the many children who benefit from the sessions in local nursery schools and Children's Centres, where weekly sessions are run. Amanda has seen how the programme has helped her own children, Niamh who is 4 years old and Rosie and Martha 1 year old twins, who have all attended classes. Bucks and South Northants Musical Minis classes are run during the week in Buckingham, Grange Park, Kingsthorpe, Loughton Lodge, Monkston Park, Stony Stratford, Winslow and Weedon Bec.
Amanda Perkins can be contacted on 01908 259914 or by emailing amanda@musicalminis.co.uk
We would like to thank all the children, parents, carers, staff and everyone involved in supporting Musical Minis in Bucks and South Northants for the past 10 years. We look forward to welcoming many more children in the coming years.