MUSICAL MINIS – VOTED THE ULTIMATE FAMILY BUSINESS
Musical Minis is delighted to have recently won two national business awards.
We have won 'Best Family Business' and 'Best Home-based Business' and have been crowned 'Overall Winner' in the 2016 iHubbub Best Home Business Awards.
iHubbub provides a place where entrepreneurs can pitch their business and sell their freelance services and home business products in their iStore.
A full copy of our award-winning entry can be found here.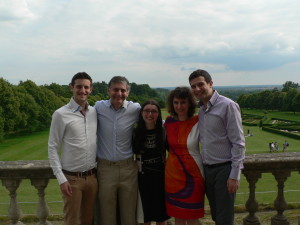 We are thrilled to have won 'Best Home Business' and 'Best Family Business' and to be named as the overall winner and would like to thank iHubbub, the judges and everyone who voted for us. Both awards perfectly encompass everything that we think is great about Musical Minis. It is a business that lends itself perfectly to being run from home and it fits in perfectly with family life. We should know, it's the way we've run it for the last 25 years!
Many of our franchisees are mums with young children, all of whom say running their Musical Minis business around their young family works well, they don't need huge amounts of storage space, they can take their children with them to the classes and they like the fact that we're always on the end of the phone if they need some extra support or advice.
Co-Founder of iHubbub, Ken Sheridan said, 'Musical Minis impressed so many of our judges and for them to come out as the overall Best Home Based Business winner and to be voted the Best Family Business as well is a fantastic achievement.'
If you would like to know more about running your own Musical Minis business please visit our franchise page.