The Costco Connection - July/August 2017
Should Homework Be Eliminated in Primary School?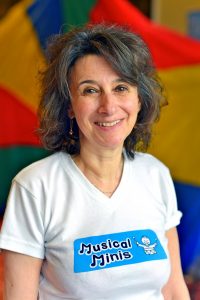 As a psychologist, former play specialist at Great Ormond Street Hospital, Mum to 3 grown up children and founder of Musical Minis, I am often asked for my views on various subjects. Recently I was asked to share my views on whether homework should be eliminated in primary school for an article for Costco Connection. I debated that it shouldn't be. Here are my thoughts:
Homework should be appropriate to a child's age and stage of development for it to be worthwhile. It provides a powerful opportunity to form a partnership between home and school, which gives children a more positive outlook towards school.This influences their happiness, their ability to focus and their academic attainment.
Homework can help children gain far more from their schooling in and out of the classroom. When parents support their children's homework, they are showing that they value education and believe school is important. This gives them a lifelong message, which will facilitate success.
When homework is set, parents are given an insight into what and how their children are learning if the parents sit with them while they are doing it. This is particular helpful for parents who complain their children do not talk to them about what happens at school.  Monitoring homework can help parents identify any difficulties a child might be having in grasping a topic.
New information needs to be revisited frequently for it to be retained. This is especially important during the holidays, when even a week off can be a long time to go without practising a skill such as reading and writing.
The holidays also provide the opportunity for subjects to be taught and explored in a different way. Parents can encourage children to go on a nature walk for science or to do some cooking for maths, for example.
Children can find this enjoyable, and they learn most when they see learning as play. But setting homework at a young age is crucial for creating the foundation for lifelong learning. Children need to develop a strong work ethic at school to understand the importance of meeting deadlines, learning independently and establishing a good routine. They will continue to use these lessons throughout their lives at university or in the world of work.
Children must practice and formulate these skills while they are young to attain academic success and form good habits for their future working lives.
To read both sides of the debate please click through to Costco Connection on this link .