RELAUNCH IN SOUTH EAST ESSEX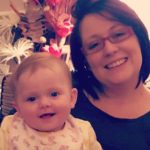 We are delighted to announce a new franchisee in the South East Essex area.
Natalie Duncan, who was until recently a Senior Business Development Manager, has become the latest to join the successful Musical Minis network.
Natalie has a young daughter called Daisy whose development has inspired her to take up a new career working with children. She will be continuing the Musical Minis franchise which first came to the South East Essex area in 2001. Since then over 2,000 children in the area have benefitted from the Musical Minis programme.
Natalie is confident about her new business venture. "Coming from a large family with many cousins all younger than me, nieces and godchildren I have always enjoyed being around young children helping them to learn and playing with them. I have already received a number of enquiries from parents, who have understood the benefits of the programme, wishing to attend sessions. Children and babies respond naturally to music and the sessions are designed in such a way to encourage early communication; promoting confident, sociable and creative children."
Natalie is starting classes in June 2016 in Benfleet, Billericay, Canvey Island, Corringham and Eastwood and has plans to set up classes throughout the region.
Musical Minis will also offer birthday party packages as well as regular or one-off sessions in nurseries and pre-schools. In addition, Natalie is interested in carrying out contract work at Children Centres and Nurseries.
Places are limited to 15 per session so to avoid disappointment book online at http://southeastessex.musicalminis.co.uk/shop/. You can contact Natalie on 07502 140627 or email natalie@musicalminis.co.uk.