NEW FRANCHISEE FOR SOUTH LINCS
Having successfully run Musical Minis in the South Lincs area for 9 years, Janie McCormick decided it was time to sell her franchise. Janie did a fantastic job of building up Musical Minis reputation and name in the area leaving behind a great business for our new franchisee to build upon.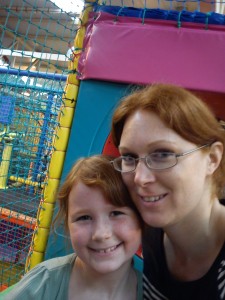 Hazel Morgan, pictured above with her daughter Rosie (8 years old), first became aware of Musical Minis when she attended with her son, Joshua (now 4 years old), a few years ago. Recognising the benefits of Musical Minis both for children and as a great business, jumped at the opportunity.
Hazel has worked in Early Years childcare for over 12 years. She started in children's nurseries working her way up to a leading role, organising toddler groups and for the past four years has enjoyed running her own business as a registered Child-minder.
Hazel has been through an extensive training and handover period to ensure continuity. She intends to expand further into the South Lincs area and open new venues to meet demand. To find out about where classes run, click here.