What Franchise - Summer 2009
Part of the family
Women can have it all with a family-friendly franchise, says Karen Sherr, founder and managing director of Musical Minis.
Franchising is a great way for people to have their own business without being entirely alone. Part-time, home based franchises present ideal opportunities for women with children to work in enterprises that fit around their families.
Franchisees follow their Franchisor's established and proven system, benefiting from their knowledge, expertise, experience and wisdom. These contribute to making franchising a safer way to go into business, compared top starting a venture from scratch.
Buying a franchise means buying into a recognised brand, supported by the franchisor's marketing activity. Franchisors provide training, advice and ongoing support, all of which enable franchisees to get their businesses off to a good start – and keep going.
Many franchisees have no previous experience of the sector they are joining, which is why the franchisor's training is so important. Comprehensive and thorough, it will equip new franchisees with everything they need to know, not just about their own franchise and market sector, but also the fundamentals of running a successful small business.
Think carefully and research thoroughly
Nonetheless, despite the many advantages and benefits of franchising, prospective franchisees are advised to conduct extensive research and then proceed with caution to ensure they understand every step of the process and its implications.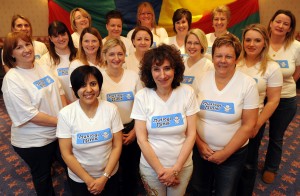 If you are considering franchising, think first about what sort of business you would like to be in and then thoroughly research that sector until you identify a short list of companies you like best. This research should also give you a good idea of how successful the franchise is in the chosen sector have been and what the competition may be like.
You need to be clear about why you want to become a franchisee and ask yourself some searching questions. Typically, these include how much time you can commit to your new business, how much you can afford to invest and how long you can manage financially before you start to see a return on that investment.
Equally important is to be confident that you are really suitable for self-employment, where the buck stops at your door. You will need to be able to multi-task and do whatever needs doing, whenever that may be, including sometimes at weekends. Not everyone can be an entrepreneur and it's as well to be honest with yourself before making any lasting commitment or, worse still making an expensive mistake.
How will your family cope?
Another thing to consider is whether you have the support and understanding of your spouse or partner and family, who will be affected directly by change of work pattern and your absences from home and family when pressure is on. Understand the commitment, both financial and personal, you are making, particularly if you plan to run your franchise from home, which requires some special additional consideration. Being home-based, keeps initial start-up costs lower than if premises are required and also minimises overheads in the early days as the business is building up.
However, your franchise could intrude into your private life if you're not careful. It is possible to combine being a mother with running a business, but you must be organised and also ensure you have extra back-up to cover occasions when things go wrong. You either need additional childcare or a reliable and competent person to be, temporarily, the "front of house" for your business. You need to be able to separate home from work, both physically and in your thoughts, and develop an ability to concentrate totally on whichever place or role you are in at the time.
It's important to create your own work space and make the rest of the family respect it. Ideally, take over an under used room as an office and have a second phone line fitted with a separate number. Programme it with a professional sounding message for times when you can't answer personally. Don't let young children answer the phone or allow children of any age to play with your computer, which is a valuable working tool of your business.
Although I had no intention of setting up a company when I left my job at Great Ormond Street Hospital, I found myself working from the time my first baby was quite small. Now I have three children and understand totally about juggling home and business. I started Musical Minis because I couldn't find a suitable music group for my son. I set up weekly classes in a local hall for myself and friends and their children, and was surprised by the instant popularity of the group and how quickly it grew. Because I achieved this myself, with no previous knowledge of business but with my husband's support, I know that women have the potential to succeed, as long as they believe in themselves.
Use time wisely
I think franchisees should know their limitations and concentrate on things they do well, delegating to others the tasks they find difficult. For example, if you're not a natural at bookkeeping, get someone to help you. You'll probably find that they can do the job in half the time it takes you struggling with it.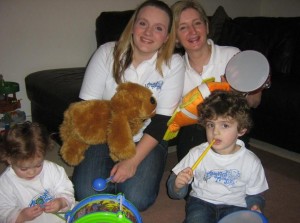 Similarly, don't waste precious time on chores you don't like, especially when somebody else can do it, for example cleaning or ironing. And, thanks to the internet, you can also save time by shopping online. Allocate sometime every day to deal with essential and important administration in the business and for household tasks. It's tempting to put things off, but then the tasks just get bigger and less approachable. Dealing with mundane jobs in regular manageable chunks will help things to flow smoothly.
Don't feel guilty about being a full-time mum by setting aside time each day to be with your children, to play or help with their homework. Whenever possible, take and collect children from school, so you have time to listen to their news away from other distractions. Running a business and having a home and family gives you no free time because there is always something you should be doing, but don't neglect yourself. It is important, whenever possible, to give yourself time to relax.
Franchising gives many women the confidence to start their own businesses, which they probably would never feel able to do so on their own. Franchisor training, support and mentoring are all important considerations, helping women to overcome their caution and handle practical problems. Being self-employed has many advantages. It offers flexibility for women to work and also fit in family and domestic commitments, so you can have a business and adjust working hours to suit. As well as help and support from the franchisor, there is great camaraderie that comes from being part of a network with other franchisees to talk to and share problems and solutions.
Opportunities and equality
An increasing number of women are becoming franchisees in their own right, no longer the just the wife in the background who does the paperwork. Women's ability to multi-task is invaluable in franchising, just like any other small business, because there are frequent times when you have to turn your hand to anything.
Gender doesn't determine success because men and women have an equal chance of being good franchisees, as long as they have commitment, determination, drive and some imagination. In my own franchise a 100 per cent of our network consists of lady franchisees, all of them mothers too. The franchise has appeal because we are so flexible and female-friendly, and because the business can be administered from home.
I believe we have a very unusual approach to new franchisees, because we actively encourage them to set their own targets, develop business at a pace that is comfortable for them as individuals and create their own work-life balance. As franchising continues to expand, despite the uncertainty of these gloomy economic times, the opportunities for women to become independent businesspeople in their own right have never been greater.
So why not start small, but think big with a franchise? Just like watching your children grow, it's your nurturing that will make your business successful.