Business Franchise - February 2009
Loving every minute of musical fun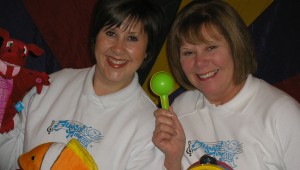 This issue's Franchisee of the Month, Jacquie Sedman, is Durham franchisee of Musical Minis, a pre-school fun time music group for babies and toddlers
Jacquie Sedman has always enjoyed working with children, having qualified as a nursery nurse. Her hard work and enthusiasm were recognised in her role as deputy manager of a private nursery but the long hours finally took their toll and Ms Sedman decided it was time for change. Since April 2005, Ms Sedman has successfully led the Durham franchise of Musical Minis and is loving every minute.
"Rather than benefit an employer, I wanted to benefit myself for my hard work and enthusiasm. I also wanted a career which was flexible to fit in around my family," says Ms Sedman. "I was working an average 50 hour week and realised that things couldn't continue the way they were."
With the internet being her main resource Ms Sedman searched to find the ideal solution. She considered several options but when she discovered franchising, she knew she had found just what she was looking for. Franchising would enable Ms Sedman to be her own boss but have the support of an established business model. She explains; "I soon discovered that franchising offered the benefit of working alone but help was at hand should I need it. It would allow me to benefit from my own efforts rather than striving to please an employer. I now could dedicate myself to my own clients and use my reputation with children to be successful."
With Ms Sedman's childcare qualification and experience she narrowed the search. "My determination to use my skills set and have total job satisfaction was paramount and I discovered that Musical Minis enabled that to become reality."
Having decided that Musical Minis ticked all of the right boxes a visit to the company's website couldn't have been more timely. "I could remember that the Durham franchise had been running for a number of years previously and upon visiting the website I discovered that the same area was for sale. It was meant to be!"
A swift phone call to Musical Minis founder Karen Sherr provided all the information and confidence that Jacquie needed to proceed with starting her own business. "Karen's approachable, friendly nature shone through and made me feel at ease. I reeled off a great many questions, all of which were answered," says Ms Sedman. "I didn't even look into any other opportunities as I immediately felt this was right."
Having taken the time to discuss and analyse all of the information with her family, it wasn't long before Ms Sedman owned her own business. She has established her territory in and around Durham and has taken on the role of regional manager for Musical Minis in the North East. "I have found the ideal career to fit in with my family life and I am earning more than I did when working a 50-hour week!" says Ms Sedman; "My ambition is to employ staff and utilise my entire territory. I'd like to train and monitor other Musical Minis franchises and aid them in having similar success with their businesses.
"The success of my business has been incredible and I very rarely have vacancies in my sessions as word of mouth is so powerful," continues Ms Sedman. "Not only are the children very special to us, we also share great friendships and positive experiences with the parents making it all very rewarding," she added.
Running your own business requires support from the family and Ms Sedman's Musical Minis franchise is no exception. "My family are very supportive, particularly my mum. She came to help me for the first few weeks and has been there ever since! She works with me voluntarily at every session and the children adore her. I am very lucky to have such an asset.
Karen Sherr, co-founder and managing director of Musical Minis, says: "I'm nominating Jacquie to be 'franchisee of the month' because she has such a positive, can do attitude. Her enthusiasm is infectious and it is no wonder that her business has grown so well and been so successful."